Prof. Anu A. Gokhale,
St. Augustine's University, USA
Dr. Anu A. Gokhale is currently a Professor and Chair of the Department of Computer Information Systems at St. Augustine's University. She is scheduled to visit Cairo University in Egypt during spring 2022 as Fulbright Specialist in Big Data Applications. She is a Distinguished Professor Emerita and a Former Coordinator of the Computer Systems Technology program at Illinois State University (ISU). Gokhale has completed thirty years as faculty and has received several College and University research, teaching and service awards. Having earned certifications in online delivery, she was recruited to mentor colleagues in online teaching beginning March 2020. Gokhale was named Fulbright Distinguished Chair in STEM+C at the University of Pernambuco, Brazil, 2016-17; was a Faculty Fellow in Israel and Fulbright Specialist in Cybersecurity at Gujarat Technological University, India in summer 2017. As a Visiting Professor in College of Business at Shandong University in Jinan, China in spring 2017, her focus was on e-commerce. Her achievements encompass extensively cited refereed publications; groundbreaking externally funded research supported by a continuous 20-year stream of grants from state and federal agencies including the National Science Foundation; and elevation of the ISU student experience through excellence in teaching, mentorship, and the creation of opportunities for students to get involved in research. Originally from India, she has a master's in physics‒electronics from the College of William & Mary, and a doctorate from Iowa State University. Dr. Gokhale authored a second edition of her book Introduction to Telecommunications, which has an international edition in Chinese. She continues to be an invited keynote speaker at various conferences, latest ones include: 2022 International Conference on Information and Computer Technologies, New York City, USA; 2020 International Conference on Information System and Data Mining, San Jose, USA; 2019 International Conference on Computer Science and Artificial Intelligence, Beijing, China; 2018 International Conference on Frontiers of Educational Technologies, Moscow, Russia; 2017 International Conference on Knowledge Engineering and Applications, London, UK; 2016 International Conference on Communication and Information Systems, Bangkok, Thailand; and 2015 International Conference on Information Technology, Amman, Jordan. As an active volunteer in IEEE, she has served as R4 Educational Activities Chair, Women in Engineering Coordinator, and MGA representative to the Educational Activities Board. She was honored with the IEEE Third Millennium Medal and 2019 Region 4 Outstanding Professional Award. She consults for business and industry to increase productivity using data analytics and business intelligence while leveraging e-technologies. She has delivered multiple workshops focusing on inclusion & diversity as well as on algorithms and data analytics.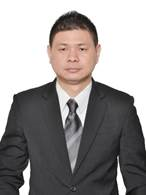 Assoc. Prof. Sevenpri Candra
BINUS University, Indonesia
Sevenpri Candra is presently an associate professor and Deputy Campus Director (Academic and Student Development) at BINUS University @Bekasi, Indonesia. He also serves as a reviewer for several prominent journals and conferences. Prior to joining BINUS, has a professional career in Consulting Business and Information Technology. He received a doctoral degree in Business Management from BINUS University and a Professional Engineer from Gadjah Mada University and ASEAN Federation of Engineering Organisations. His research interest area is in Digital Business Management.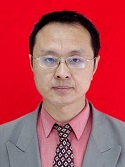 Prof. Shuo Zhao
Communication University of China, China
Dr. Shuo Zhao is professor/PhD Superviser in Communication University of China (CUC) and guest professor/PhD Superviser inUniversity of Malaya(UM) and Krirk University of Thailand. He received his two Ph.D in Shanghai International Studies University and Northwestern Polytechnical University. He did his Postdoctoral Research both in Fudan University, Shanghai of China and Universitat of Barcelona, Barcelona of Spain. He is majored in computer technology and pedagogy, corpus linguistics.
Professor Shuo Zhao ever presides over National Social Science Fund in China, China Postdoctoral Science Fund, Humanities and Social Science Fund of Chinese Ministry of Education, National Education Science Program, Social Science Fund of Shaanxi Province and Research Project on Major Theoretical and Practical Problems in Shaanxi Province, etc. He publishes 100 papers and articles approximately. He is awarded as International Humanity Scholar by American Common Ground Publishing and CEU of Spain in 2014. In addition he is awarded as Emerging Humanity Scholar by American Common Ground Publishing and Imperial College London in 2017. Recently he is awarded as Emerging Scholar by University of Pennsylvania in 2018.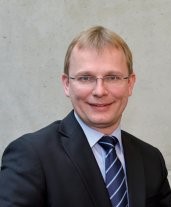 Prof. Karsten Böhm
University of Applied Sciences, Kufstein, Austria
Professor (FH) Karsten Böhm studied Computer Science with a focus on Automatic Language Processing and Intelligent Systems at universities in Leipzig and London. Subsequently, he was responsible for the development and application of information extraction processes as a project manager in a technology-oriented start-up company and implemented knowledge management projects in various industries and companies together with partner companies. After returning to the University of Leipzig in 2003, he worked at the Chair of Business Information Systems in the third-party funded area on various research projects in the field of business process-oriented knowledge management. In 2006, he was appointed Research Professor of Information Systems at the University of Applied Sciences Kufstein Tirol, where he was involved in various European, national and regional research projects in addition to his tasks in university teaching. From 2011 to 2022, he first took over the deputy management and then the management of various courses at the FH Kufstein Tirol, including the bachelor's degree program "Web Business & Technology" and the master's programs "Web Communication & Information Systems" and "Data Science & Intelligent Analytics". During this period, he also headed the Institute for Web-based Technologies and Applications (WEBTA).
His research interests lie in the field of IT-supported knowledge management for the operational support of operational knowledge processing processes as well as innovation management in SMEs. Current research deals with the construction and use of pre-built information spaces in the context of university study programs and the use of agile methods for university teaching in the context of problem-based learning (PBL).

Prof. Igor Miladinovic
University of Applied Sciences Campus Vienna,Austria
Igor Miladinovic is the head of the Bachelor degree program Computer Science and Digital Communication as well as Master degree programs Software Design and Engineering and Multilingual Technologies at the University of Applied Science Campus Vienna. He received a Doctoral degree in Electrical Engineering from Vienna University of Technology. Between 2000 and 2005 he worked in telecommunication as researcher for Vienna University of Technology and Research Center for Telecommunications Vienna. From 2005 to 2016 he worked for Alcatel-Lucent (later Nokia) as technical sales manager, solution and marketing manager and subsequently as the head of software integration for Central and Eastern Europe. In parallel, he worked as lecturer at two universities. Igor's research interests cover higher education didactics, software engineering, and Internet of Things, with publications in international journals, conferences and as book chapters. He also presented his work at numerous international conferences.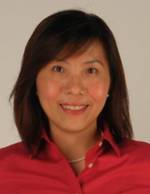 Assco. Prof. Chei Sian Lee
Nanyang Technological University, Singapore
Dr. Chei Sian Lee is currently an Associate Professor at the Wee Kim Wee School of Communication and Information at the Nanyang Technological University in Singapore, where she is also the Associate Chair (Faculty). She is actively involved in research on issues related to everyday user-information interaction at work, school or play. Specifically, her research focuses on how digital and emerging technologies can be designed to facilitate everyday user-information exchanges and be used to change social behaviors, benefit communities, and create social good. More recently, she has been investigating the deepfakes phenomena from an information-oriented perspective. Dr Lee is on the editorial board for Computers and Education, Online Information Review, The Electronic Library and Journal for STEM Education Research. Dr Lee received her B.Sc. and M.Sc. degrees in Computer and Information Sciences from the National University of Singapore and her PhD in Management Information Systems from the University of Illinois at Chicago, Liautaud Graduate School of Business.

Assoc. Prof. Alex Mathew
Bethany College, USA
Dr. Alex Mathew is a highly regarded expert in the field of Cyber Security and Data Science, with a notable emphasis on IoT Azure solutions, security best practices and governance, and the challenges presented by the surge in data from the Internet of Things. He boasts extensive experience in addressing issues related to insecure cloud backend systems, unsecured mobile connections, and the IoT in healthcare, and possesses a thorough understanding of industry standards such as ISO 17799, ISO 31000, and the ISO/IEC 27001/2 series, as well as HIPAA and digital forensics investigation.
Dr. Alex is an esteemed professional who is highly regarded as a speaker and panelist at various international conferences, where he expertly covers topics such as Cyber Security, Data Science Technology, Innovation, and Education. Dr. Alex's outgoing and confident personality is well-known, as is his ability to quickly establish strong interpersonal connections through his persuasive and open communication style. Although he may find practical or impersonal situations challenging, Dr. Alex's communicative and open demeanor often results in him trusting others and confiding information more readily than many other personality types.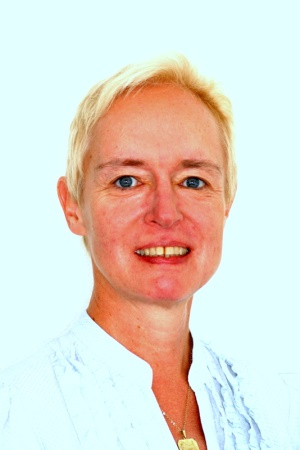 Assoc. Prof. Ludmila Mládková
University of Economics Prague, Czech Republic
Ludmila Mládková is an associate professor of management at the Prague University of Economics and Business, Czech Republic, Faculty of Business Administration. Before joining the University, she worked as administrative and consultancy support of process-oriented transformational projects. This work motivated her to start her PhD studies, which later resulted in a change of carrier orientation to the academic one. Ludmila's primary topic is management and knowledge management. In her more than 20-year academic career, she taught courses on general management, advanced management, leadership, knowledge management and management of knowledge workers at Czech and abroad universities. Her theoretical knowledge and her experience from practice give her a unique opportunity to look at the problems of management and knowledge management from a systemic view.

Currently, Ludmila focuses her research activities on the topic of a combination of knowledge management and management models in organisations. She sees a significant research gap in the relation between the knowledge communities concept and alternative management models adopted by highly innovative organisations or organisations working in competitive environments. Up to this, she has been interested in spirituality as an inevitable dimension of work in such organisations. Her other research passions are stories and storytelling, from both perspectives – as a research objective and method. Ludmila is married, a mother of two sons, newly grandmother. She loves nature, hiking, walks with her dog, and is a devoted and enthusiastic diver.


Sigrid Schefer-Wenzl,
University of Applied Sciences Campus Vienna,Austria
Sigrid Schefer-Wenzl is a senior researcher and lecturer in computer science at the University of Applied Sciences Campus Vienna, the Vienna University of Economics and Business (WU Vienna) and the University of Salzburg in Austria. Her current research and teaching activities focus on software engineering and higher education didactics. She has worked as a software analyst, developer and consultant in several global companies and has been involved in national and international research projects. She holds a PhD in Business Informatics and two Master degrees (Business Informatics and Business Administration) from WU Vienna. Sigrid has published the results of her work in high impact journals and presented her work at several international conferences. She has been awarded several national and international prizes for her outstanding teaching and research activities.

Assoc. Prof. Mah Boon Yih
Universiti Teknologi MARA (UiTM) Penang Branch, Malaysia
Assoc. Prof. Ts. Dr Mah Boon Yih, a Professional Technologist, Microso􀀂 Cer􀀁fied Educator, Microso􀀂 Educator Trainer (2022-2023), Microso􀀂 Innova􀀁ve Educator Master Trainer (2021–2022) and Microso􀀂 Innova􀀁ve Educator Expert (2021–2023), is an Associate Professor at the Academy of Language Studies, UiTM Penang Branch, Malaysia. He holds three degrees: PhD (E-learning), MA (Applied Linguis􀀁cs), and BAEd (Hons) in ELS. Assoc. Prof. Ts. Dr Mah is included in Who's Who in Science and Engineering 2011-2012 and 2016-2017, Who's Who in Asia 2012, 2000 Outstanding Intellectuals of the 21st Century (7th and 9th Edi􀀁ons), Top 100 Educators (2012), Dic􀀁onary of Interna􀀁onal Biography (36th-38th Edi􀀁ons), Who's Who in the World 2013-2015, Top 100 Professionals 2015, Leading Educators of the World 2015, and 50 Fabulous Edutech Leaders 2019. In addi􀀁on, he is also the winner of the World Educa􀀁on Congress Global Awards 2016: Educa􀀁on Leadership Award (for Excellence in Educa􀀁on, Leadership and Teaching), Rector's Special Award 2017, Award for Excellence in eLearning 2019, The Top Best E-learning Award 2020, and Anugerah Pengajaran (Kelompok Sains Sosial dan Kemanusiaan) in UiTM AAU2020.
Announcements
April 5, 2022 News Proud to announce that Prof. Sean P. Kelly, University of Pittsburgh,USA; Assoc. Prof. Jill A. Perry, University of Pittsburgh, USA; Assoc. Prof. Jennifer Adams, Drexel University, USA would join in ICFET2022 to deliver the invited speeches.
March 20, 2022 News Upon the request of the authors, submission deadline of ICFET will be extended to April 15, welcome to attend ICFET2022.
January 5, 2022 News Welcome Prof. Hiroki Yoshida, Kanto Gakuin University, Japan to ICFET2022 to deliver the invited speech.
December 20, 2021 News Welcome Prof. Tan Ah Hwee, Singapore Management University, Singapore to ICFET2022 to deliver the keynote speech.
December 15, 2021 News ICFET 2021 proceedings has been indexed by Ei Compendex and Scopus.
October 5, 2021 News ICFET 2021 proceedings has been included in ACM Digital Library, please check it here.
September 30, 2021 News ICFET 2022 website has been updated.
July 30, 2021 News ICFET 2022 will be held in Yokohama, Japan during June 10-12, 2022.
June 10, 2021 News ICFET2021 has been held online this year.
Apr. 20, 2021 News Upon the request of the authors, the final submission deadline is extended to May 5th.
Feb 25, 2021 News ICFET2021 is still calling for papers, welcome to submit papers to ICFET 2021.
November 10, 2020 News Prof. Tan Ah Hwee(Nanyang Technological University, Singapore)confirms to deliver a keynote speech.
October 20, 2020 News Prof. Anu Gokhale will deliver a keynote speech at ICFET2021.
September 8, 2020 News The proceedings of ICFET2020 has been indexed by Scopus.
August 20, 2020 News The proceedings of ICFET2020 has been indexed by EI Compendex.
July 14, 2020 News The proceedings of ICFET2020 has been included in ACM Digital Library.
Important Dates
Submission Deadline
May 10, 2023
You are request to submit your paper before or on this date. The earlier you submit your paper, the earlier result you will get.
Camera Ready
June 1, 2023
Each accepted and registered paper should be double confirmed before its publication.
Audience Registration Deadline
June 5, 2023
Submission Guidelines
1. Language
English is the official language of the conference; the paper should be written and presented only in English.

2. Presentation & Publication (Full paper)
Full paper is requested, if you are also considering publishing your paper. Each paper should be with at least 8 pages(one column) or maximum 15 pages.

3. Oral Presentation Only (Abstract)
If you just want to make an oral presentation without paper publication, then you can only submit an abstract.

4. Academic Ethics
Articles submitted to the conference should report original, previously unpublished research results, experimental or theoretical and must not be under consideration for publication elsewhere. We firmly believe that ethical conduct is the most essential virtual of any academic. Any act of plagiarism is a totally unacceptable academic misconduct and cannot be tolerated. If plagiarism is found, the following acts of sanction will be taken:

1). Reject the article submitted or delete the article from the final publications.
2). Report the authors violation to his/her supervisor(s) and affiliated institution(s)
3). Report the authors violation to the appropriate overseeing office of academic ethics and research funding agency.
4). Reserve the right to publish the authors name(s), the title of the article, the name(s) of the affiliated institution and the details of misconduct, etc. of the plagiarist"
5. Format
Please follow the instructions of Template when editing your papers.



Template Download (.docx)

One registration covers 10 pages including tables, figures and references, and additional pages(over 10) will be chargeable.


6. Submission Channels
Registration Guidelines
Your registration WILL NOT be confirmed until payment is received. Payment must be made in USD.
Registration Fee
Regular Rate
Discounted Rate
(Students / ACM / IEEE Members)
Authors (Publication & Presentation)
580 USD
520 USD
Presenters (No publication)
400 USD
350 USD
Listeners
250USD
200USD
Listeners (onsite registration)
300USD
250USD
Additional Papers
400 USD
400 USD
Extra Pages
60 USD
60 USD
Extra Proceedings
60 USD
60 USD
Social Program
80 USD/Person
80 USD/Person
NOTICE
● As the virus is still unstable in many countries, ICFET will accept the online/vedio presentation.
● Student rate is given to the author(s) of a paper whose first author/presenter is a student.
● If the length of the paper exceeds 10 pages, the cost of each extra page is 60 US dollars.
● Each paid registration covers only one paper; you can pay Extra Paper Charges (350 US Dollars) for one more paper from the same first author who already has a paid registration.
● At least one author for each accepted final paper must register for publication and presentation.
● Delegates should bear the Service Charge (if any) of the bank in the Sender's Side.
● Onsite Registration is only applicable to listeners.
PAYMENT METHODS
● Credit Card with VISA / MasterCard / Union Pay/Alipay (without service charge)
● Paypal (30USD extra service charge)
● Bank Transfer (30USD extra service charge)

* The payment details can be found in the online registration form.
* For the authors & presenters, the registration link will be available in the acceptance letter you receive.
* Listeners can fill in the online registration form here. For preparing materials for all delegates in advance, please send us the filled registration form before May 25 even if you want to make payment onsite.
CANCELLATION POLICY
Every participant should finish the registration before he can attend the conference. If a registrant is unable to attend an event for any reason, they may substitute, by arrangement with the registrar, someone else of co-authors or from the same institute/organization.
*We understand that things don't always go as planned. If you request to cancel the registraiton due to your personal resaon, please inform the conference secretary. If you request before March 20, full payment except USD50(handling fee)will be charged. If you requst after March 20, 2023 but before April 20, 2023, 30% of registration fee will be charged. If you requst after April 20, 2023 but before May 20, 2023, 50% of registration fee will be charged. If you request after May 20, 2023, there will be no refund. Much appreciate for your understanding and cooperation.
☞Personal Reason
The ICFET cannot refund or pay any compensation where could not attend the conference is prevented by reason of circumstances which amount to "personal reason". Such as travel difficulties, visa problems, health issues, financial default etc.
☞Force Majeure
The ICFET cannot accept responsibility, refund or pay any compensation where the performance of the conference is prevented or affected by reason of circumstances which amount to "force majeure".
Circumstances amounting to "force majeure" include any event which we could not, even with all due care, foresee or avoid. Such circumstances include the fire, flood, explosion, storm or other weather damage, break-in, criminal damage, riots or civil strife, industrial action, natural or nuclear disaster, fire, adverse weather conditions, war or threat of war, actual or threatened terrorist activity, epidemic and all similar situations beyond our control.
☞Conference Date and Place Statement
The organizer has the right to change the date and place of the conference under the reason of amount to "force majeure" circumstances. The participants of the conference are obliged to cooperate with the organizer's change and refund policy.
STATEMENT
The participants must wear the conference name tag to enter the conference areas during the entire conference. Individuals not wearing it will be denied entry. Participants are not allowed to bring their associates or families into the conference areas. If you wish to bring someone, please inform the conference person in charge in advance to obtain a special name tag for whatever event like presentations, breaks or meals.
The conference area is public, so participants should take care of their belongings at all times. All losses related to personal property will not be the responsibility of the event organizers and associations.
Event History
ICFET2022-Virtual Conference | Yokohama, Japan on June 10-12, 2022
Proceedings of ICFET2022 archived in the ACM Digital Library (Click). and indexed by EI Compendex and Scopus.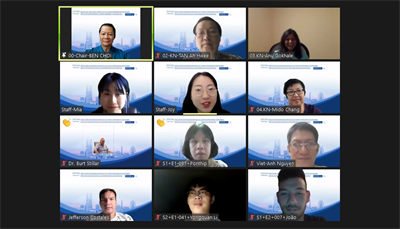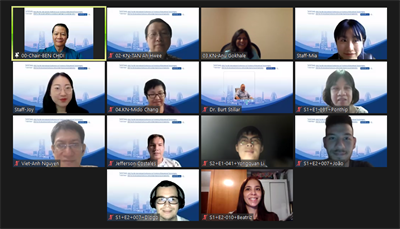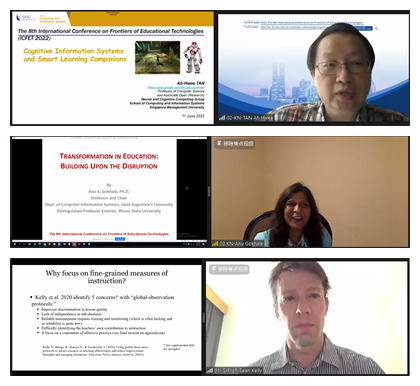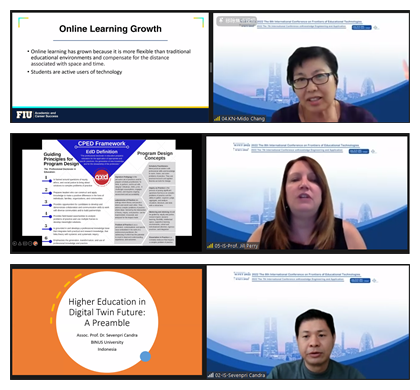 ICFET2021-Virtual Conference | Bangkok, Thailand | June 4-7, 2021
Proceedings of ICFET2021 archived in the ACM Digital Library (Click).
Proceedings Cover download
ICFET2021 proceedings widely cover papers coming from universities, research institutes, and industries of Australia, Canada, China, Japan, Perú, Philippines, etc. countries and regions. All papers feature new results in a broad range of educational technologies, knowledge engineering and applications. Submissions were reviewed from diverse perspectives and technical expertise, in accordance with the procedures approved by the technical committee to ensure that the proceedings meet institutional standards for originality, presentation, innovation, appropriateness of the research/study method, relevance and clarity of graphics and tables. This year, ICFET is still held virtually, due to the long impact of covid19, We would like to acknowledge and thank Committee Members, and international reviewers. In spite of the global crisis, donated their valuable time and effort to make the reviewing process possible. Our special thanks go to our speakers as well as all the authors for sharing their latest research results. We truly believe that the participants have had fruitful discussions, and enjoyed the opportunity for future collaborations.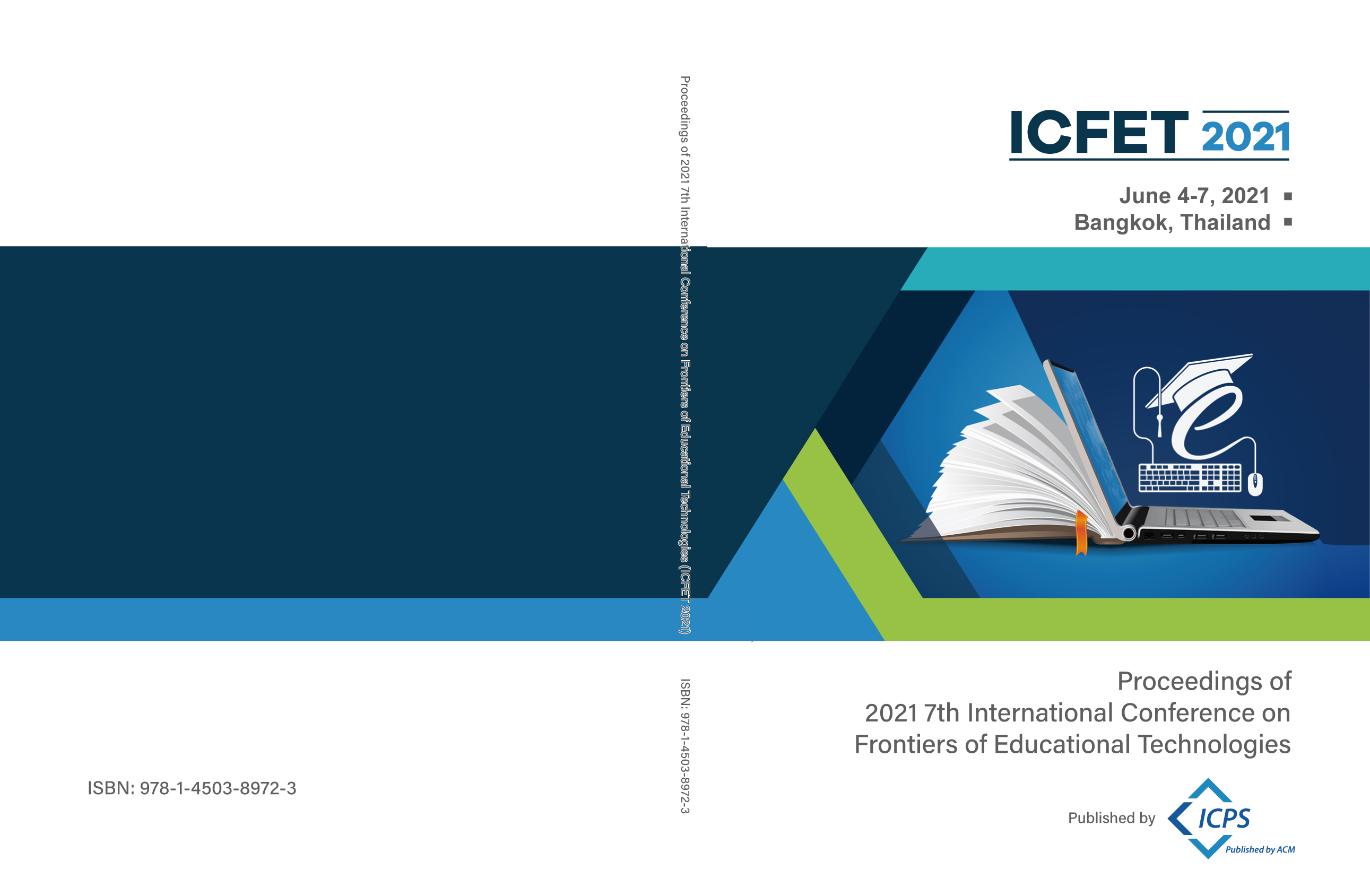 ICFET2020-Virtual Conference | Tokyo, Japan | June 5-8, 2020
Proceedings of ICFET2020 archived in the ACM Digital Library, indexed by Ei Compendex and Scopus.
Proceedings Cover download

Due to the severe impact of COVID-19, ICFET as its workshop-ICKEA were held virtually. Even in such a special period, we still got the supports from around 70 authors. The whole conference was chaired by the program chair-Prof. Ben Choi, Louisiana Tech University, USA. The conference chair-Prof. Han Dongli(Nihon University, Japan) delivered the opening remarks. A word of special welcome is given to our keynote and invited speakers who are pleased to make contributions to our conference and share their new research ideas with us. They are Prof. Akira Saito from Nihon University, Japan, Prof. Deze Zeng from China University of Geosciences, China, Prof. Mary Jane Samonte from Mapua University, Philippines, Assoc. Prof. Carina Kleynhans from Tshwane University of Technology, South Africa. Additionally, our special thanks go to all committee members for their excellent work in reviewing the papers and their other academic support efforts.



Conference chair: Prof. Han Dongli,
Nihon University, Japan
Program Chair: Prof. Ben Choi,
Louisiana Tech University, USA
Keynote Speaker: Prof. Akira Saito
Nihon University, Japan
Steering chair: Prof. Hiroyuki Kameda,
Tokyo University of Technology, Japan
Invited Speaker: Prof. Deze Zeng
China University of Geosciences, China
Invited Speaker:Assoc. Prof. Carina Kleynhans
Tshwane University of Technology, South Africa
Invited Speaker: Prof. Mary Jane Samonte
Mapua University, Philippines
Best Presenteres
S1-Modern Information Education Technology and Method
BP: Mary Jane C. Samonte, Mapua University, Philippines
Title: e-Psych: A Psychiatry Support System
S2-Advanced Information Technology and Application
BP: Hsing-Chung Chen, Asia University, Taiwan
Title: Blockchain Technology Benefit in Tackling Online Shopping Transaction Revocation Issue
S3-Image Analysis and Information Security
BP: Chin-Feng Lee, Chaoyang University of Technology, Taiwan
Title: An Improved lossless information Hiding in SMVQ Compressed Images
S4-Learning Model and Teaching Methods
BP: Angelo Paolo A. Misa, Mapua University, Philippines
Title: Kidzaster: A Web-based Learning Management System on Disaster Preparedness for Kids
S5-Knowledge Engineering and Teaching Management
BP: Shiyu Liu, Beijing Normal University, China
Title: Computational Intelligence in Science Education
S6-System Management and Information Processing
Presenter: Prajna Upadhyaya
Tokyo Institute of Technology, Japan
Title: Using Entropies for the Analysis of Brain Rhythms
ICFET 2019 | Beijing, China | June 1-3, 2019

Proceedings
International Conference Proceedings Series by ACM (ISBN: 978-1-4503-6293-1) has been included into ACM digital library. (Click)
Proceedings Cover download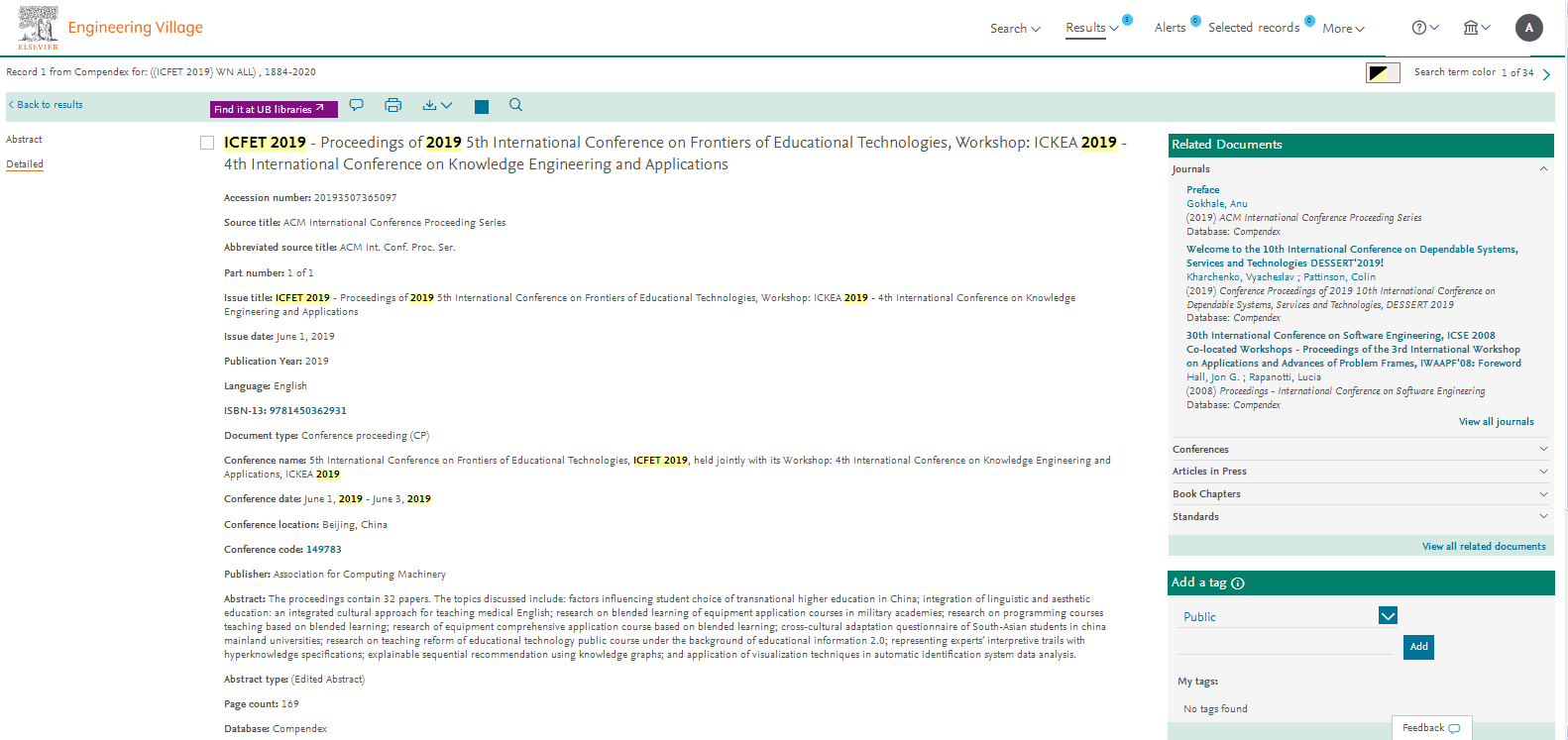 ICFET 2019 conference proceedings indexed by EI Compendex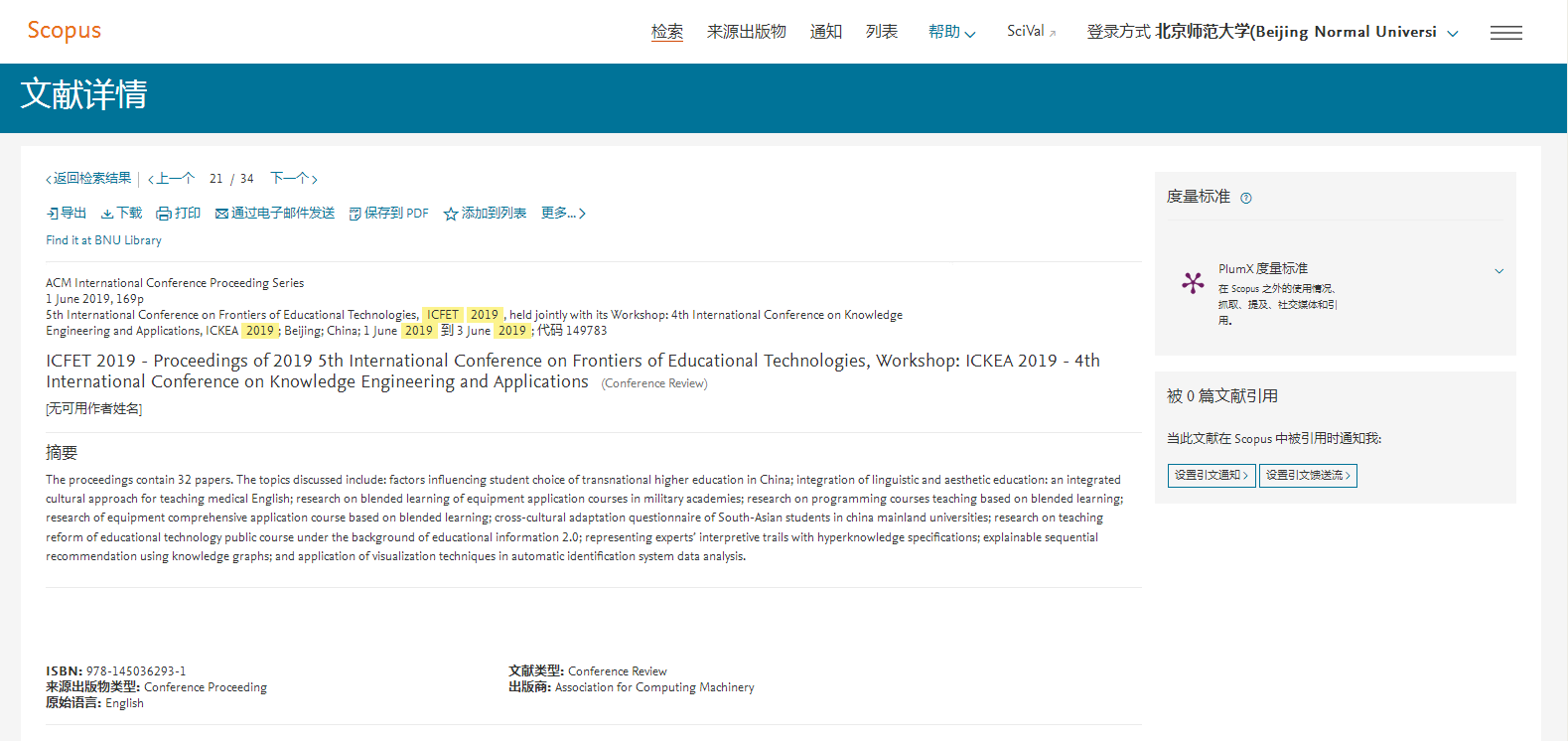 ICFET 2019 conference proceedings indexed by Scopus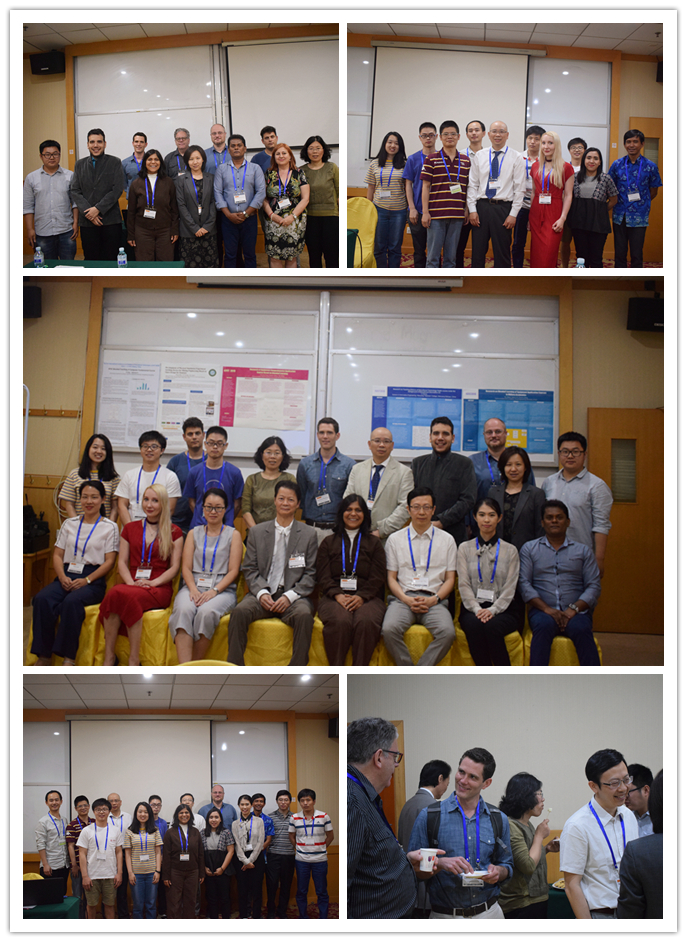 ICFET 2018 | Moscow, Russia | June 25-27, 2018

Proceedings
International Conference Proceedings Series by ACM (ISBN: 978-1-4503-6472-0) is online available now. (Click) Indexing: Ei Compendex (Click) and Scopus (Click)
Proceedings Cover download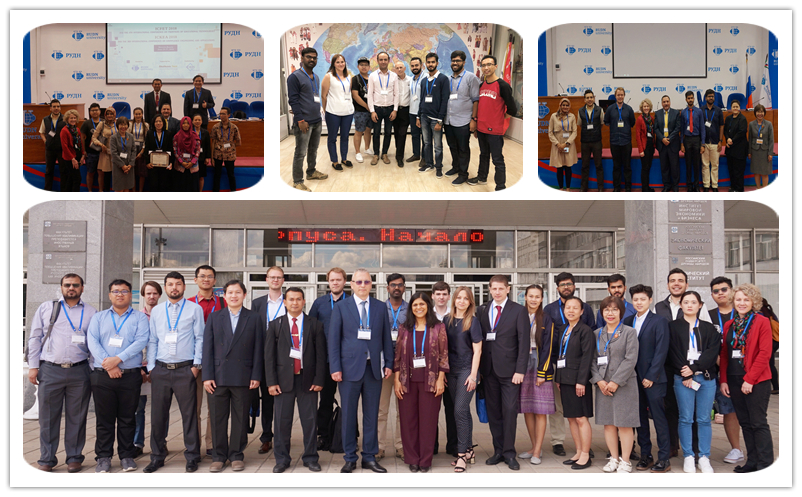 ICFET 2017 | London, UK | October 21-23, 2017
Publication
IJIET (ISSN: 2010-3689 ) Vol.8 No.6
IJLT (ISSN: 2377-2905) Vol. 4 No.3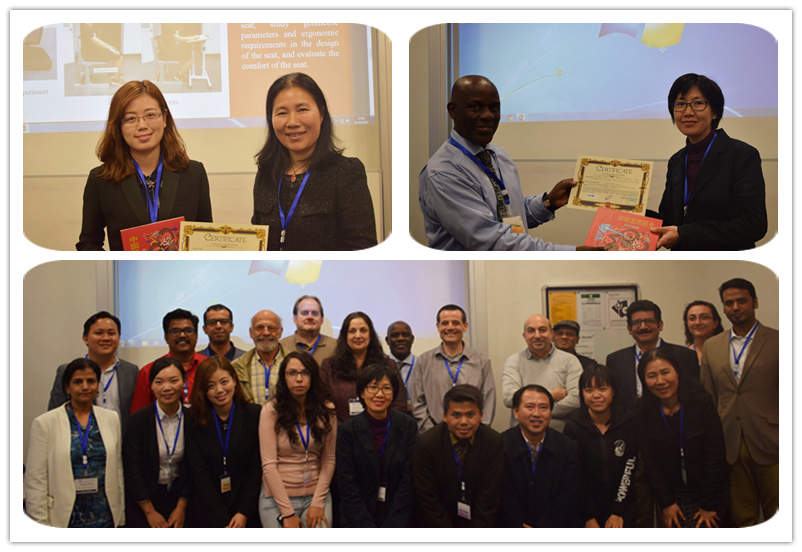 ICFET 2016 | Singapore | September 28-30, 2016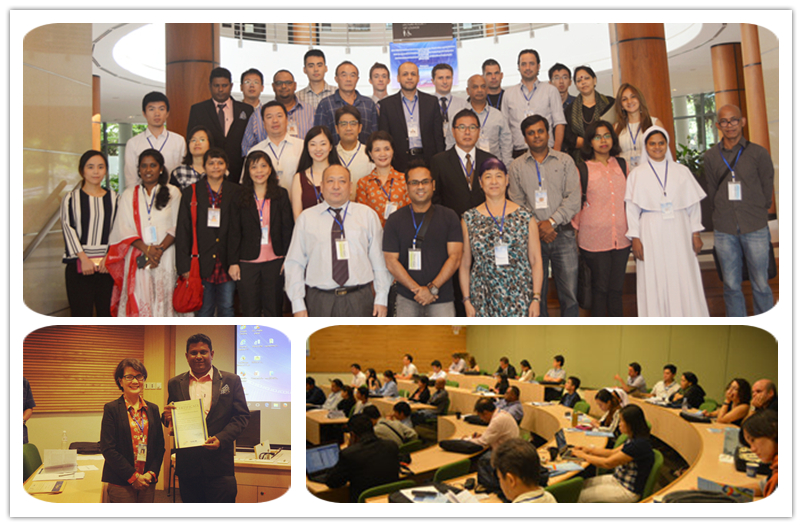 ICFET 2015 | Shanghai, China | July 29-30, 2015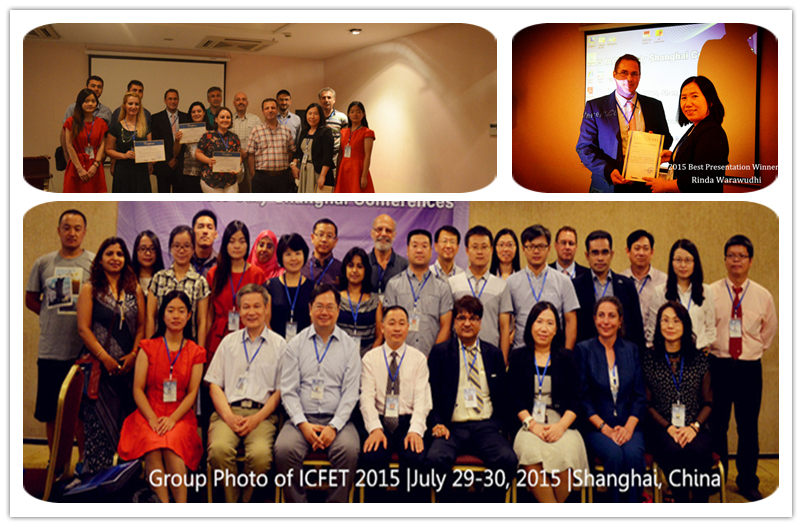 Conference Program at a Glance
Please arrange your schedule as below brief program. The full version will be updated at the early of May 2023.
June 9, 2023

14:00-17:00
Registration & Material Collecting

June 10, 2023

09:00-09:10
Openning Remark
09:10-09:50
Keynote Speech I
09:50-10:30
Coffee Break & Group Photo
10:30-11:10

Keynote Speech II

11:10-11:50
Keynote Speech III
12:00-13:30
Lunch
13:30-14:45
Session I -- Integrating Educational Technologies
Session III --Global Education
14:45-15:00
Coffee Break
15:00-16:30
Session II--Mobile, Virtual and Vicarious Learning
Session IV-- Data Analysis
17:00-19:00
Dinner Banquet

June 11, 2023

09:00-09:30
Invited Speech I
09:30-10:00
Invited Speech II
10:00-10:30
Coffee Break
10:30-11:00
Invited Speech III
11:00-12:00
Poster Session
12:00-13:30
Lunch
13:00-15:00
Session III--Networks for International Higher Education
13:00-15:00
Session IV--Networks for International Higher Education
15:00
closing
Conference Venue 会议地点
Prime Plaza Hotel – Sanur, Bali
Address: Jl. Hang Tuah 46 Sanur 80228 Bali - Indonesia
*Notice:
Please note that the conference hotel or conference secretary will not contact any participant for reservation, please be careful when anyone asks you to provide your credit card information to book rooms for you. If you have any questions, please contact us via the conference email address or phone or wechat on the contact page.
Local Information
※Visa & Tour in Indonesia
e-VOA apply online before arrival
Indonesian Immigration have launched a new online Pre-Arrival Application. This application is used for the issuance of Visa On Arrival or Single Entry Visitor Visa for Tourism Purpose for foreigners who will enter Indonesia. It is a government portal run by the Directorate General of Immigration Ministry of Law and Human Rights. e-VOA is a single-entry visa which is valid for 30 days stay in Indonesia with the purpose of Tourism, Government Visit, Business Meeting, Goods Purchasing, or Transit only.

Holders of passports of these following countries are eligible to apply for e-VOA: Australia,Argentina,Brazil,Belgium,Canada,China,Denmark,France,Germany,India,Italy,Japan,Mexico,Netherlands,New Zealand,Republic of Korea,Russia,Saudi Arabia,South Africa,Spain,Switzerland,Timor Leste,Turkiye,Ukraine,United Kingdom,United States of America.
Foreigners holding e-VOA are allowed to land at Soekarno-Hatta Airport, Jakarta and Ngurah Rai Airport, Bali. The e-VOA fee is IDR 500.000,00. Please note that every payment via Debit/Credit Card will incur additional fees according to the financial institution's regulations.
Invitation
Please be kindly noted that the organizing committee is not authorized to assist with the VISA process beyond providing the Invitation Letter. The invitation letter of conference organizing committee cannot guarantee the approval of visa application.
© Copyright 2019-2023 by ICFET All rights reserved.